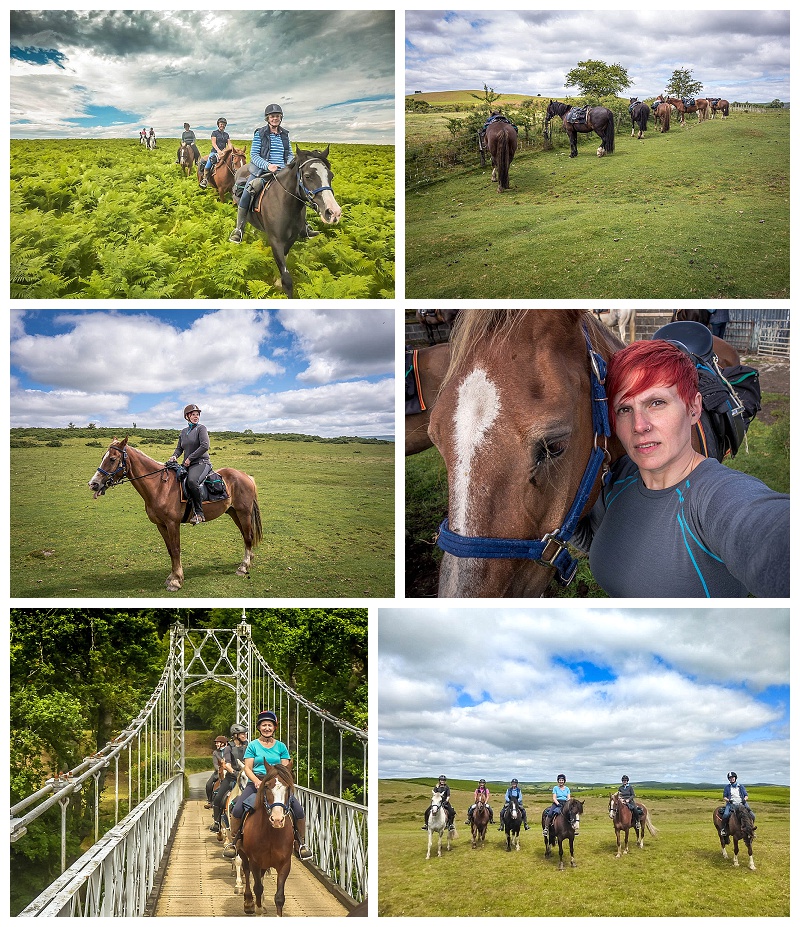 My holidays were in Wales this year, in the Brecon Beacons National Park.
This was not my first time as two years ago I have been at the same location for a beginners (3 days) riding holiday.
This time I was a lot more confident with my riding so I took a four days riding holidays (called the Eppynt Trail).
We travelled 15-16 miles a day (going up and down hills) and we stopped at a different B&Bs for the night.
The weather has been perfect for the four days, only a tiny bit of rain on one of the days.
The company (http://www.free-rein.co.uk/ ) took our luggages to our different destinations so we only had to carry our packed lunch and small items.
The riders in the group were great as well as our guide Katie ! We all got along and it means we could do a lot of canters as all the riders were confident.
My horse Charlie was perfect ! Just had to get used to his size (mine is a lot wider !) and canter (a lot more bouncy then mine) but I really enjoyed my time with Charlie.
I think I will ask to have him again the next time I go and visit.
So if you are looking for a nice riding holidays on forward but safe horses I would really recommend you try Freerein Riding Holidays.
I can't wait for the next time….next year??

Day 1

Freerein Holiday – Eppynt Trail (4 day trail) – First Day from Joanne Thibodeau on Vimeo.
Day 2

Day 2 – Freerein holidays in Wales – Eppynt trail (4 days) from Joanne Thibodeau on Vimeo.