[vc_row][vc_column][vc_column_text]
Horse photoshoot Cheshire – A day with Jacki, horses and dogs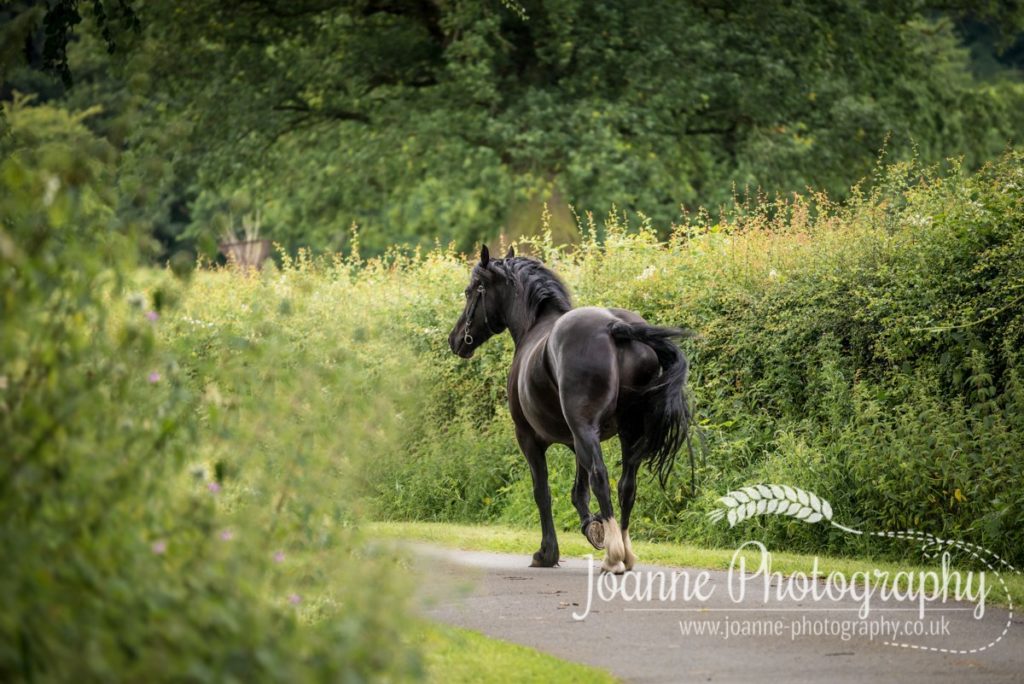 My day in North Rode, Cheshire started in the morning meeting Jacki , her four horses and three dogs. It ended at the end of the afternoon with photos at liberty with her sheltand.
Jacki wanted some images of Al (a five years old Welsh section D) and Amber , a 24 years old mare as well as other images of her other horses and dogs.
Her mare Amber was to be the first one in line for her photoshoot. We worked together on a series of portraits at different locations around her private yard. As well as taking some portraits on the ground, Jacki wanted some images with her riding her mare. Amber was relatively easy to work with apart from stopping her falling asleep and keeping her ears forward!
While waiting for Jacki to get Al ready for his photoshoot, I took the opportunity to take some photos of her dogs and her other youngster.
Once ready we took Al to different locations and I worked with Jacki and Al for over an hour. If you look at the top image taken from this session with Al, I have picked the image to appear in my Horse Calendar 2016 (for March). Al was a little bit nervous (hence using a lunge line) but was a natural in terms of the way he was carrying himself and keeping his ears forward. Al has not been backed at the time of the shoot so we concentrate on just creating some portraits of him on his own and with Jacki.[/vc_column_text][vc_gallery type="image_grid" interval="3″ images="4942,4947,4946,4945,4943,4941″ onclick="link_image" custom_links_target="_self"][vc_column_text]I used my creativity in order not to repeat all the same images for Al and Amber.
I used different locations to create a different look for each of her horses.[/vc_column_text][vc_single_image image="4944″ border_color="grey" img_link_target="_self" img_size="large"][vc_row_inner][vc_column_inner width="1/1″][vc_column_text]Jacki was very pleased with the resulting images and was a little bit overwhelmed with all the choice of images.
During the ordering session I use a special software to help you make your final selection. I bring a range of samples so you can see the quality of my product available to you.
If you would like to arrange a photoshoot please contact me to discuss and go through all your questions. My photo shoots are professional, relaxed and fun !
BOOK NOW ![/vc_column_text][/vc_column_inner][/vc_row_inner][/vc_column][/vc_row]